Michael Keer
Founder and Managing Partner,
Product Realization Group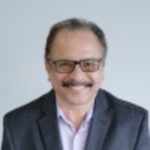 Shirish Joshi
Global Operations/
Supply Chain Expert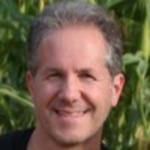 Jay Feldis
Product Development/
Engineering Expert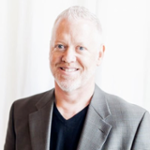 Mark Frederick
CTO and Co-Founder,
MākuSafe
Speakers:
Michael Keer

, Founder and Managing Partner of Product Realization Group. Michael has over 30 years of experience bringing high-tech electronic products to market. Prior to PRG, Michael held Engineering and Management positions at both OEM and CMs such as NCR, Ericsson, SemiPower Systems and Paramit EMS, where he directly participated in the introduction of over 100 new products. Michael received a B.S. in Industrial Engineering and M.S. in Manufacturing Engineering from Northwestern University.
Shirish Joshi, Seasoned Global Operations / Supply Chain Expert. Shirish has 40+ years of experience at companies including Apple, Sun Microsystems, SGI, and Megellan. Shirish received his Bachelor's in Electrical and Electronics Engineering from the University of Pune, India and master's in Industrial Engineering from the University of Rhode Island.
Jay Feldis, Engineering Development and Program Management. Jay has 25+ years managing and developing high technology hardware products at companies including Logitech, Leap Frog, and Devices Anywhere. Jay received his Bachelor's in Electrical Engineering from Cornell University.
Mark Frederick, CTO and Co-Founder of MākuSafe. Mark leads the design, development and delivery of MākuSafe's high-tech stack of hardware, embedded systems and cloud software solutions. Mark spent the first part of his career developing software in the manufacturing space and consulted as a technical specialist with many Fortune 100 companies. He also spent many years consulting as a technical lead, project manager and program manager on large strategic initiatives. Mark has extensive technical knowledge with years of practical experience in cloud computing, data analytics, electronics, including embedded systems, sensor technology and Internet of Things (IoT). Mark is a graduate of Northwestern College with a BA in Computer Science.
Details:
Moving your products from idea to scale is not easy. Without the right strategies in place, your business may encounter significant challenges in making the transformation from prototype to volume manufacturing.
Watch this informative webinar that will provide you with concrete steps you can take to successfully launch your product into the market on time and within budget. The free webinar will feature insights from Product Realization Group executives as well as a real-life example of product introduction, featuring PRG customer MakuSafe.
Learn the 8 Best Practices of Product Realization to successfully launch your product into the market on time and within budget.
Get critical warnings signs of an unsuccessful product launch including:
Slipping schedule
Exceeding budget
Missing product requirements
By following the 8 Best Practices for developing and launching your product into the market, you can help your business to mitigate these risks and successfully launch your new product.
About MākuSafe®
MākuSafe® was formed by a powerful team of software, hardware and data engineers in an effort to prove that workplaces around the globe can be made safer by gathering environmental data around workers WHILE they work. Using analytics and machine learning technology we can turn that data into predictors so that accidents can be stopped before they happen.
About Product Realization Group
Product Realization Group is a different kind of management and product consultancy, creating success through solution-based advisory and delivery services. From start-ups to the Fortune 50, PRG's team of trusted industry experts guide the world's most innovative companies to accelerate delivery of their product, from concept to full market scale.
Once you register for the event, you will receive a ZOOM link & passcode.

Walt Maclay
President
Voler Systems