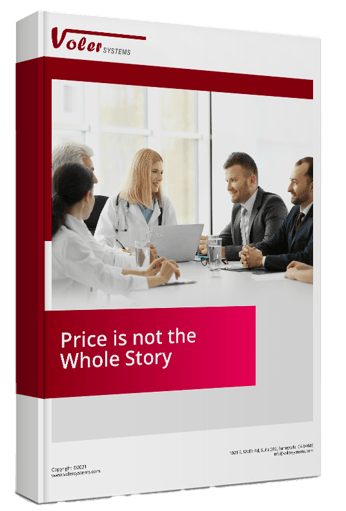 Download Voler Whitepaper
Price is not the whole story
What's Inside?
Summary
Developing a new product that meets the client's required specifications and quality with a predictable cost and schedule, is the engineering team's goal. Clients should find an electronic product design consultant that can efficiently work on their project while staying within budget.
On-time projects started with the right design team will reduce the overall project cost since design choices are the main determinant of manufacturing cost. Remember, the best team is also the best for your business compared to cheaper options that might result in subpar outcomes or project-breaking mistakes.
Voler's technical team spans all stages of new product development from conceptual design through manufacturing transfer and regulatory compliance for a wide variety of clients and markets. One of the most important values that Voler offers is value for investment. Our customers regularly commend our ability to identify and communicate risks early in the project and our clear and frequent communication during the project.
About Voler
Located in Silicon Valley and with more than 40 years of experience in electronic design, Voler Systems continues to be a leading custom product design consulting company providing high-quality electrical engineering and firmware development. Voler Systems assure delivery of quality products, on time, on budget with low risk. All projects are undertaken with good specifications, the right people, quality design, constant communication, and a smooth transfer to manufacturing.