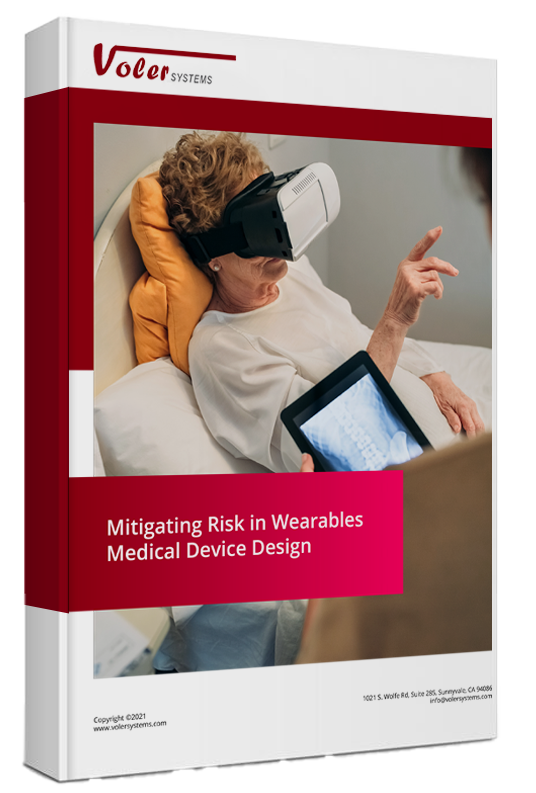 Download Voler Whitepaper
Mitigating Risk in Wearable Medical Device Design
What's Inside?
Summary
Designing wearables, especially for medical devices, requires more design planning and risk assessment, coupled with several regulator and legal evaluations before it can see the light of production and ultimately be used in the real world.
It is a time-consuming process that requires an equal amount of expertise and experience.
The key is utilizing the right design & development team, like Voler Systems, to pre-emptively address the risks and ultimately help you from device prototype to launch.
About Voler
Located in Silicon Valley and with more than 40 years of experience in electronic design, Voler Systems continues to be a leading custom product design consulting company providing high-quality electrical engineering and firmware development. Voler Systems assures delivery of quality products, on time, on budget, and with low risk. All projects are undertaken with good specifications, the right people, quality design, constant communication, and a smooth transfer to manufacturing.